Charming apartments in the old train station
In the middle of meadows and fields, just outside the village, the old train station of Bresewitz lies on the tracks of the disused Darßbahn, surrounded by the undeveloped lagoon landscapes.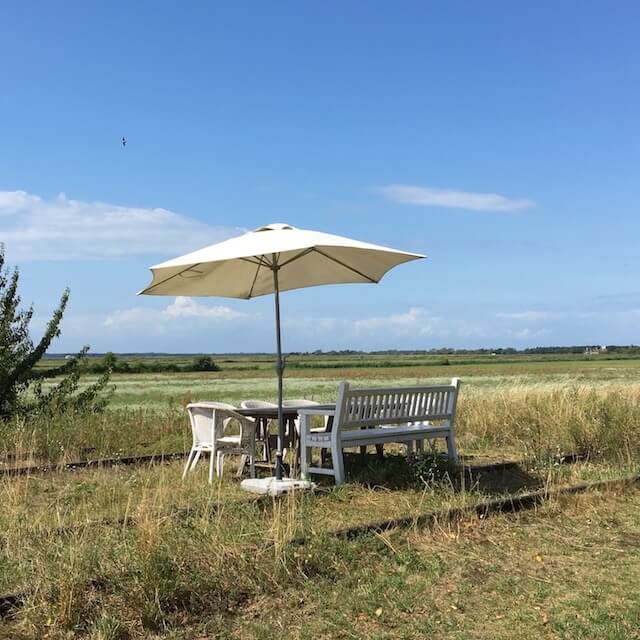 At breakfast on the old railway embankment you can enjoy the view over the meadows to the Bodden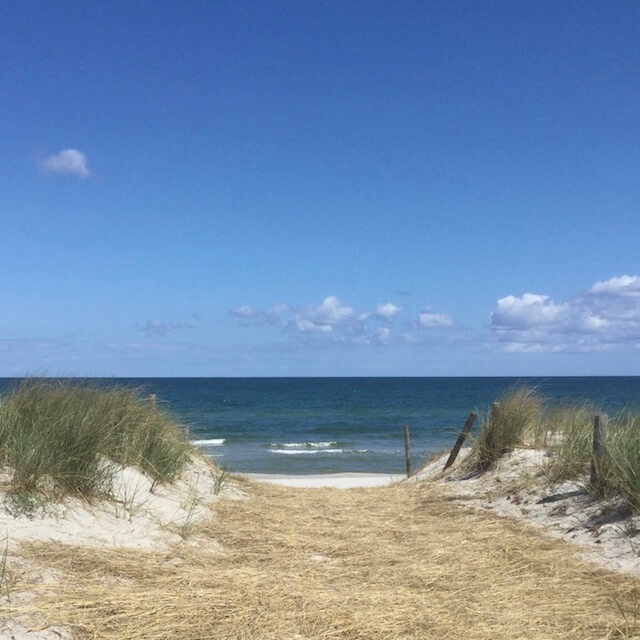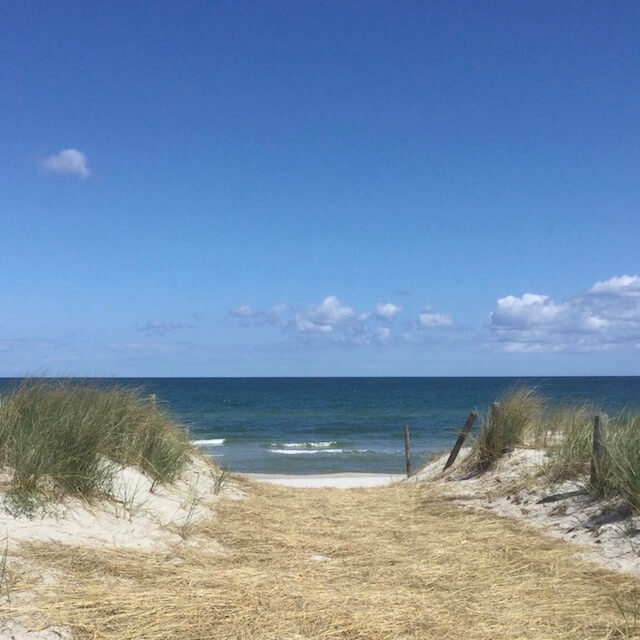 After a short bike ride, you can spend the day on one of the most beautiful beaches of the Baltic Sea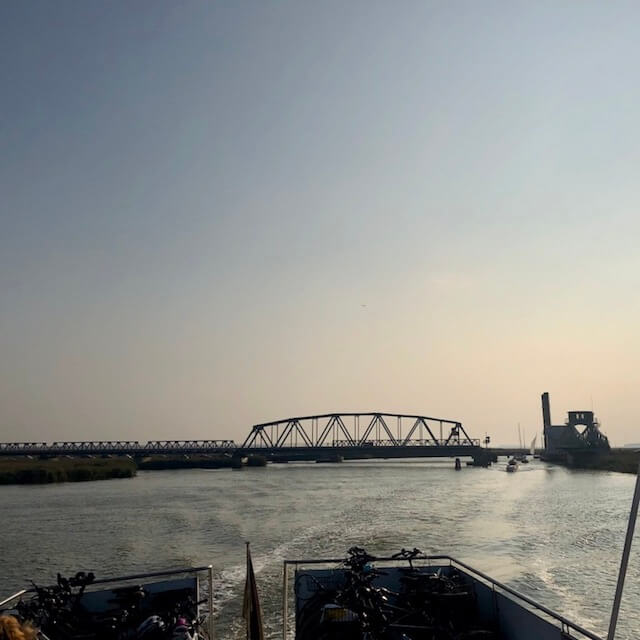 The old Meiningen Bridge is turned like every evening and the tour across the Bodden ends in the small port of Zingst
Each of our four apartments has its own charm and has been individually furnished with great attention to detail. There is no bog-standard holiday apartment in a single-family housing estate, but the unique combination of nature, railway tradition and sophisticated design.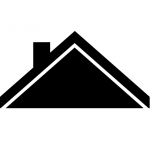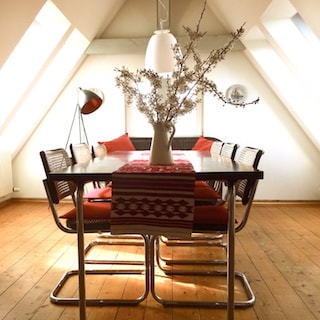 From the Bodden to the church tower in Barth, a clear view in all directions.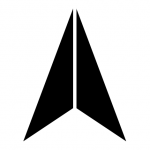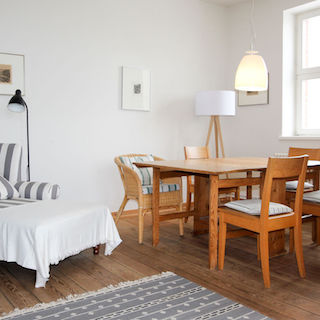 Four-poster bed and fireplace turn this apartment into something special.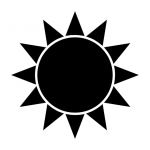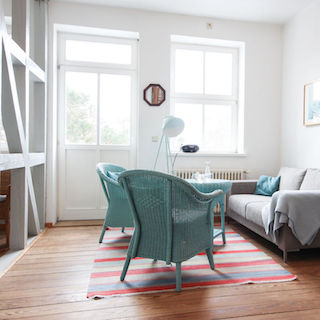 Bright and cozy with restored half-timbering and a view into the large garden.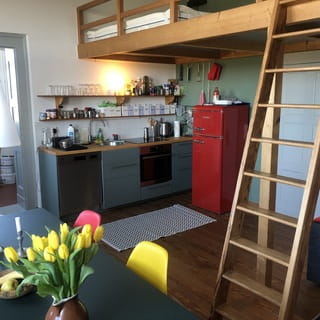 The former luggage room has a large sofa with a nice view towards the Bodden.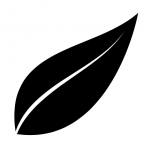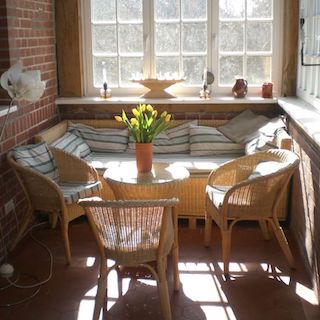 The former waiting hall now has a sleeping gallery and a winter garden.
On our property there are still many original objects that are reminiscent of the historic Darßbahn: the old signal, a barrier, a trolley and the five railway wagons, which today have different uses, but are still parked on the old tracks. Reminiscences of old railway times can also be found in the apartments.
A bicycle path runs along the old railway line directly in front of our station area. So the car can stop and the beach, the places on the Darß and the city of Bart can also be reached by bike. Large tours around the Saaler Bodden or to Stralsund can also begin here.
The satisfaction of our guests is very important to us. If you were already our guest, we would be happy to receive feedback on Google or Traumferienwohnungen.de
"We have been enjoying our summer vacation in the attic here regularly for more than 10 years. It is a spacious apartment with good facilities and priceless views of the lagoon. The over 100 year old building has a very special charm that is unique in each of the apartments The planks can creak! The quiet location is great for families. Here the children can play outside without having to be constantly supervised.
The atmosphere in the house is very friendly and familiar. There are parking spaces directly at the house and the bike path is directly behind the railway embankment. […]
We will definitely be back and wish everyone else a good rest with art on rails!"
Sven S. on Google
(Translated by Google)
"The light, the expanse, the atmosphere of the house, wonderful! The train station is something very special: the old wagons, the wide view from the roof in all four directions, the peace and the landscape, then you can really relax."
Family M. on Traumferienwohnungen.de
(Translated by Google)
"I can only say positive things about the Bresewitz train station. I have already been there twice with my family. We both lived in the attic apartment, but we were also shown all the other apartments. Each apartment is comfortably and tastefully furnished and has its own charm You immediately notice that it is a collector's item. We will definitely be back."
Thekla M. on Google
(Translated by Google)
"We have been to the old Bresewitz train station several times and the holiday this year was not the last. The apartments are comfortably and lovingly furnished, everything is clean, there is everything you need.
The location is quiet, but still ideal for relaxed daily cycling tours to the beach (with children) or to the nature reserve. The mood there is relaxed. There are also beautiful sunsets over the lagoon every evening. Always happy again!"
Sarah K. on Google
(Translated by Google)